Dua Lipa and Trevor Noah spark dating rumors with NYC date night
Dua Lipa and Trevor Noah are DATING! The singer, 27, and Daily Show host, 38, sparked romance rumors as they're pictured cozying up together and KISSING after an intimate dinner at a restaurant in NYC
Trevor sent shock waves in the TV world with his announcement he's leaving the show that made him super famous in America.
Dua Lipa and Trevor Noah have sparked dating rumors after being spotted out on a romantic dinner date in New York City on Wednesday night.
Dua Lipa, 27, and Trevor Noah, 38, appeared to enjoy a date in New York City
They were seen dining together in a relaxed restaurant while set apart from other diners
The singer and the comedian wrapped it up with an affectionate kiss and a hug
Lipa previously split from her on-off boyfriend Anwar Hadid in December 2021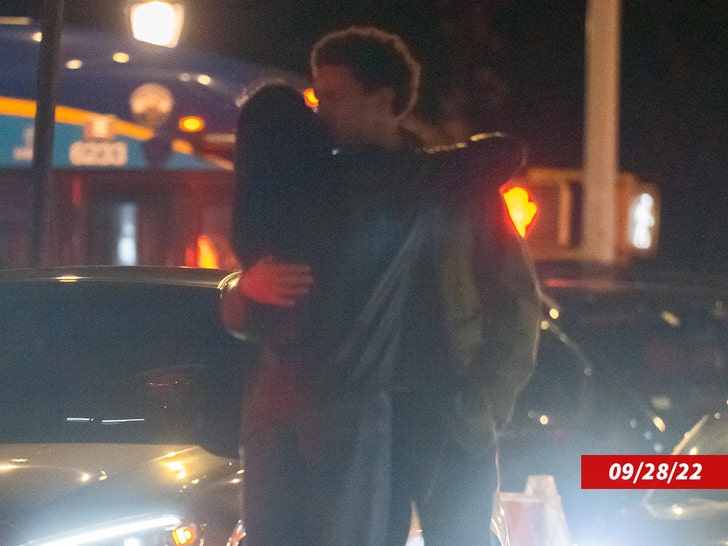 Trevor was reported to have broken up with Minka Kelly in May 2022
Lipa previously made a sultry appearance at the Grammys, which Noah hosted
The new romance comes as Trevor is leaving The Daily Show after seven years at the helm during which the late-night infotainment show's viewership declined dramatically
The 27-year-old singer-songwriter and the comedian, 38, were spotted sharing an intimate meal at a Jamaican restaurant in the East Village called Miss Lily's, as revealed in photos obtained by Daily Mail.
A source said;
"They have quietly sat away from everyone else at the restaurant. It was clear they were into each other and sat close together throughout the meal."
The informant further revealed that the duo "left together and walked," stopping a few times "for long embraces" and even "kissed."
Photos showed them sitting closely next to each other inside the eatery and then going for a stroll afterward. The two were seen walking closely, talking and hugging, with Noah appearing to give Lipa a smooch on the cheek.
Noah's last relationship ended this past May. The talk show host and Minka Kelly, 42, had been together since 2020.
Lipa's last public relationship was with Gigi and Bella Hadid's younger brother, fellow model Anwar Hadid, 23. The two called it quits in December 2021 after more than two years of dating.
Ex: Dua's most recent long-term boyfriend was the model Anwar Hadid, 23, the younger brother of Gigi and Bella Hadid. The two reportedly began dating in June of 2019, shortly after she split from her previous boyfriend