Top 10 Ruthless Warlords And Dictators From The Continent Of Africa
Kony has long been one of a. He is currently one of the most wanted African militants as well. He has been accused by government entities of ordering the abduction of children to become child soldiers and sex slaves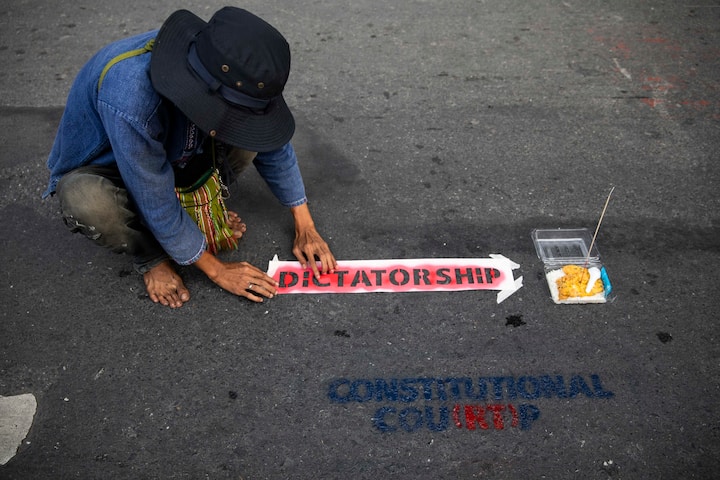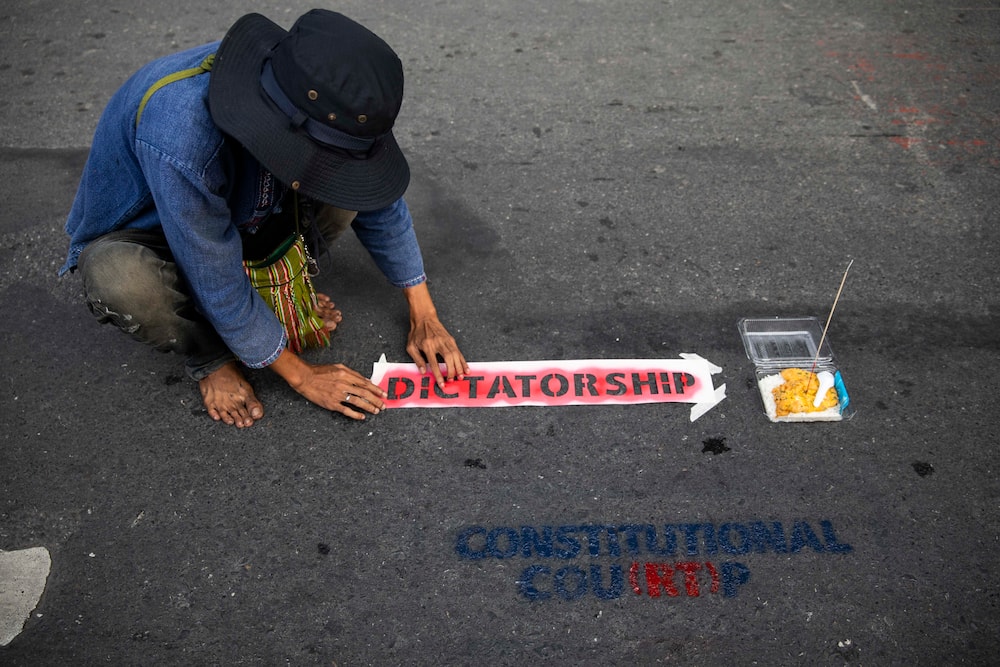 Top 10 Ruthless Warlords And Dictators From The Continent Of Africa
1. Amin Dada
Idi Amin was the commander of the Ugandan Army when he seized power in a military coup in 1971. He ruled Uganda for eight years, during which time he earned the nickname "The Butcher of Uganda" for his brutality.
According to Amnesty International, Amin was responsible for the death of 500,000 people during his rule. He engaged in the ethnic purging of the Acholi and Lango people throughout Uganda and in his own army, as he was constantly paranoid about being overthrown.

Ugandan President-for-Life Idi Amin. Photo: Bettmann Source: Getty Images

After the United Kingdom shuttered its embassy in 1977 because of Amin's oppression, the dictator declared that he had single-handedly defeated the British Empire. He later declared himself, "His Excellency, President for Life, Field Marshal Al Hadji Doctor Idi Amin Dada, VC, DSO, MC, Lord of All the Beasts of the Earth and Fishes of the Seas and Conqueror of the British Empire in Africa in General and Uganda in Particular."
When he took control of Uganda's government in 1971, he was a senior officer in the Ugandan army.
Because of his cruelty, he was dubbed "the butcher of Uganda" by the media. 500,000 people died as a result of his actions. In 2003, he was killed in an automobile accident.
2. Muammar Gaddafi.
Muammar Muhammad Abu Minyar al-Gaddafi was a Libyan revolutionary, politician, and political theorist.
From 1969 till 2011, he controlled Libya. Chemical weapons were kept in storage by Gaddafi. The 1988 Luca Bay bombs, which killed 270 people, were also linked to him.
In addition, it was said that he supplied his soldiers with Viagra-like medicines so that they might rape women as a measure of intimidation. In October of this year, he died.
Muammar Qadhafi ruled Libya from 1969 until February 2011, when protests that eventually escalated into a civil war forced him from power. Qadhafi stockpiled chemical weapons while he was in power, and he was accused of supporting terrorist networks throughout the world in the 1970s and 1980s.
Gaddafi was implicated in the bombing of a Berlin discotheque in 1986 that killed three people and injured over 200, prompting the Reagan administration to launch air strikes against Libya. Qadhafi was also blamed for the 1988 Lockerbie bombing, which killed 270 people when their plane exploded over Scotland. Libya fought wars against Egypt, Chad, and Tanzania under Qadhafi.
During the Libyan civil war, Gaddafi is said to have provided Viagra-like drugs to his soldiers for the purpose of raping women as a form of intimidation. Sources claim that he ordered the indiscriminate killings of civilians in an attempt to stop the revolution, and many worried that he would use his stockpile of chemical weapons against the Libyan rebels.
3. Charles Taylor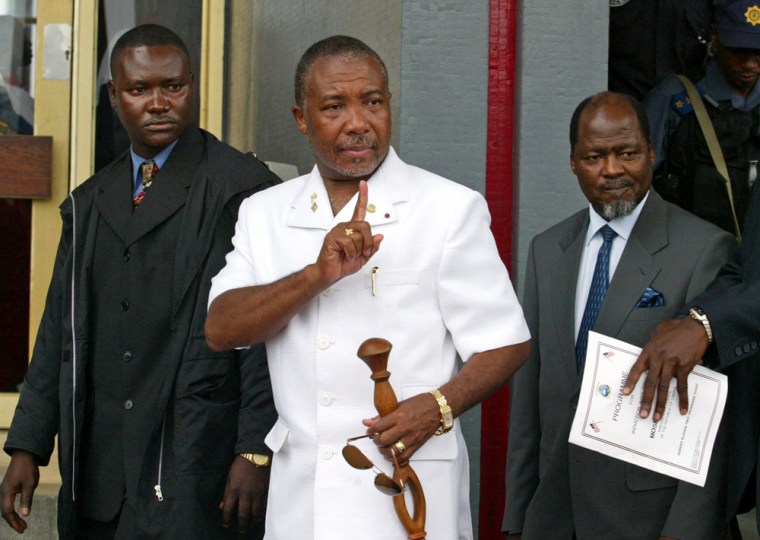 Charles Taylor served as President of Liberia from 1997 to 2003 following his victory in a bloody civil war. In 1985, Taylor was arrested in the United States and held on a warrant for extradition to face charges of embezzlement in Liberia, and he allegedly escaped from a Massachusetts prison, fleeing to Libya to undergo guerilla training under Muammar Qadhafi.
In 1989, Taylor led an uprising from Côte d'Ivoire into Liberia, beginning a seven-year civil war that killed 200,000 people. After the war, he was elected president of Liberia amid rumors that he would resume fighting if he lost the democratic election. "He killed my ma, he killed my pa, but I will vote for him," his famous campaign slogan ran.
Taylor was accused of aiding rebels fighting in the Sierra Leone Civil War during the 1990s by trading weapons for diamonds, and he has been charged with supporting atrocities against civilians and recruiting child soldiers during that conflict. He lost power in Liberia following a second civil war, and he is currently being held in the United Nations Detention Unit in The Hague, where he is on trial for war crimes including harboring members of Al Qaeda.
4. Jean BéDel Bokassa.
Jean-Bédel Bokassa, also known as "The Butcher of Bangui," was the leader of the Central African Republic and its successor state, the Central African Empire, from 1966 to 1979. He deposed his own cousin and took control of the country in a coup d'état on New Years' Eve in 1965, and he threw out most of the governmental structure of the country shortly afterward.
Bokassa named himself president for life in 1972 and emperor in 1976, declaring a monarchy. His coronation ceremony cost an estimated $20 million, one third of the country's budget for the year, and afterwards Bokassa became known for his lavish spending. During his time in power, he was also accused of cannibalism.
In January 1979, Bokassa's troops massacred civilians who were rioting over food prices in Bangui, and he later killed 100 schoolchildren who refused to purchase expensive uniforms bearing his image. Bokassa allegedly beat children with his cane during the protest. The backlash from the incident forced Bokassa into exile and out of power.
He was the head of state in the Central African Republic. He was accused of cannibalism and money laundering.
Civilians were slain in Bangui in 1979 while they were protesting rising food prices; later, children were killed for refusing to wear pricey school uniforms featuring his image.
5. Robert Mugabe
After the Rhodesian Bush War, Robert Mugabe became known as a national hero in liberated Zimbabwe, and he was elected president of the country in 1980.
The Zimbabwean Fifth Brigade, trained by North Koreans in 1981 after Mugabe reached an agreement with Kim Il Sung, crushed an uprising in western Zimbabwe in the mid-1980s. An estimated 20,000 civilians died during that period, which Zimbabweans refer to as Gukurahundi. The Fifth Brigade was known for burning people alive and for forcing people to dig their own graves in public executions.
Land reform has been Zimbabwe's most bitterly contested issue since Mugabe came to power, with the government seizing land from wealthy, mostly white farmers and redistributing it to local tribes. Critics say he bullied opponents off of their land for political gains instead of attempting to resolve the food crisis. Mugabe has been accused of vote rigging in both the 2002 and 2008 elections. In 2007, opposition leaders were jailed, beaten, and killed, rights groups say.
On November 3rd, 1996, he passed away. Robert Mugabe is the leader of Zimbabwe.
He rose to fame as a hero of Zimbabwe's struggle for independence around the world. During the 1980s, the Zimbabwean Fifth Brigade was trained by North Koreans.
At least 20,000 people were killed as an uprising in western Zimbabwe was put down.
6. Foday Sankoh.
Sierra Leonean was his origins. He enlisted juvenile troops, many of whom were armed with machetes, to fight for him. He ignited a civil war that claimed the lives of more than 50,000 people. Before his 2003 trial, he died in a Freetown prison.
7. Vice President Joseph Kony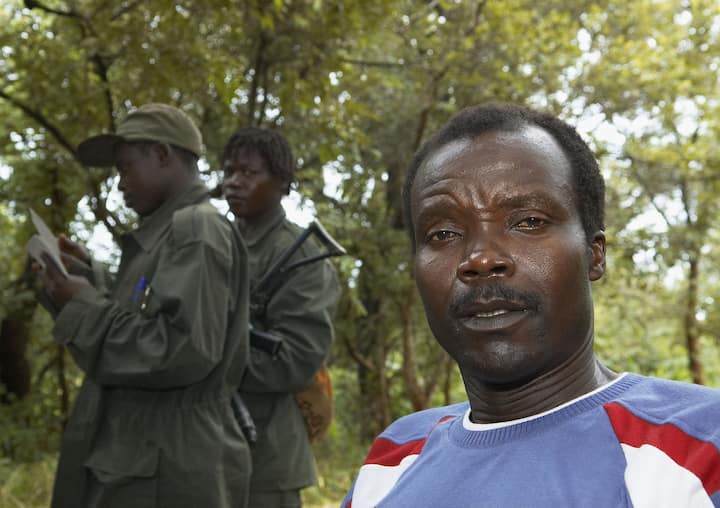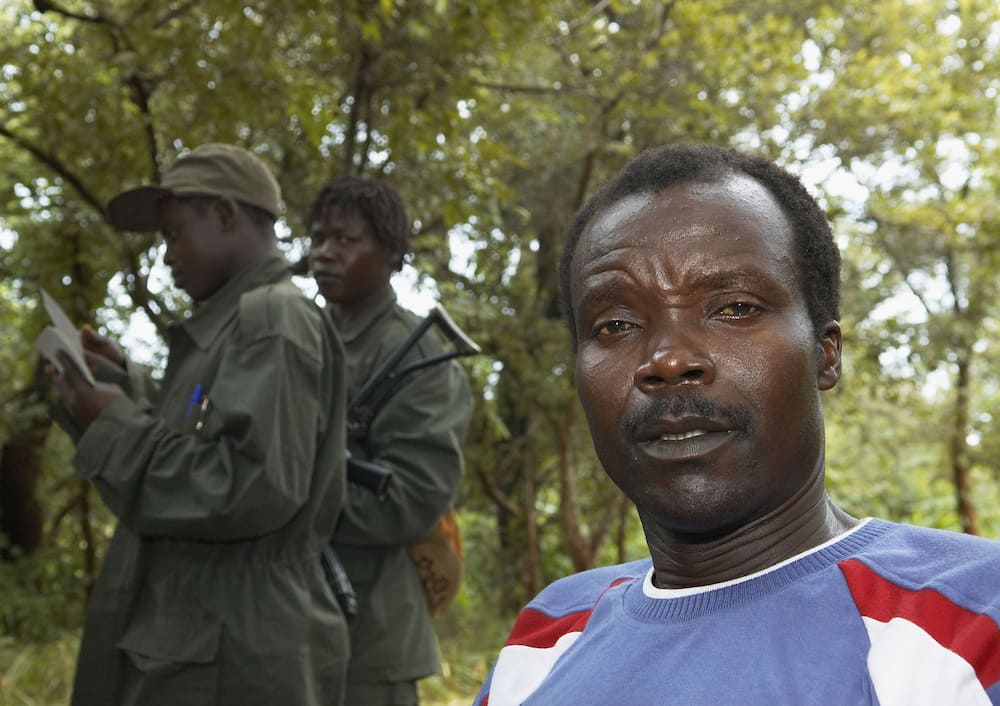 Leader of Uganda's Law Revolts Army. He was accused of crimes against humanity and war. In general, butts are bared. At the age of 11, he began committing acts of cannibalism.
He served in the Liberian army. Joshua and his men would wager on a pregnant woman and then cut her belly apart with a machete to see who came out on top. More than 2,000 people were killed by him. As a result, he has taken up the position of pastor.
9. Bosco Ntaganda.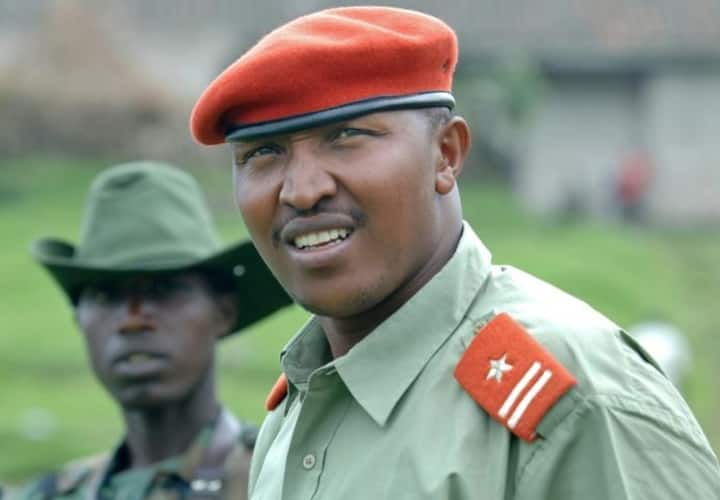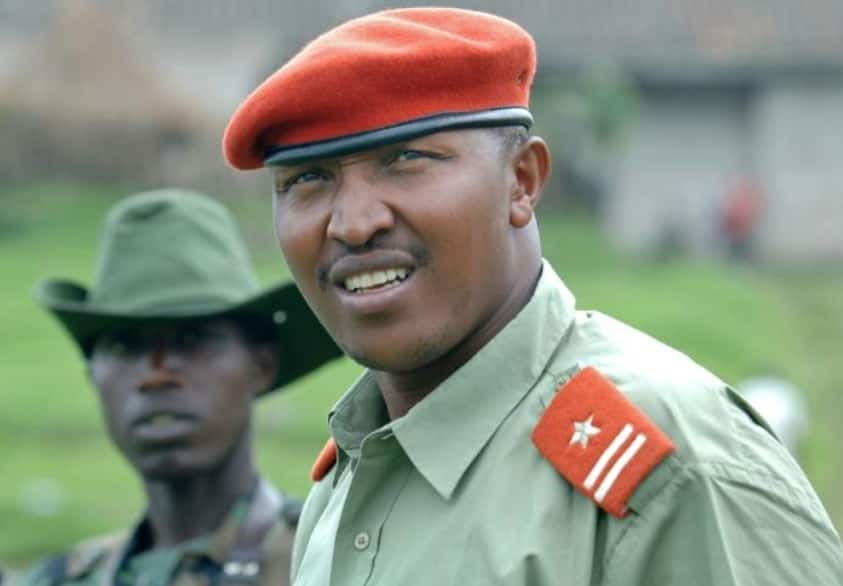 In Rwanda, a warlord from the Congo known as "the terminator" was a key figure in the uprising against Hutu rule.
He encouraged the rape and assault of women and encouraged the recruitment of children into the military. The International Criminal Court (ICC) charged him with 18 offenses after he surrendered.
10. Jean Kambanda.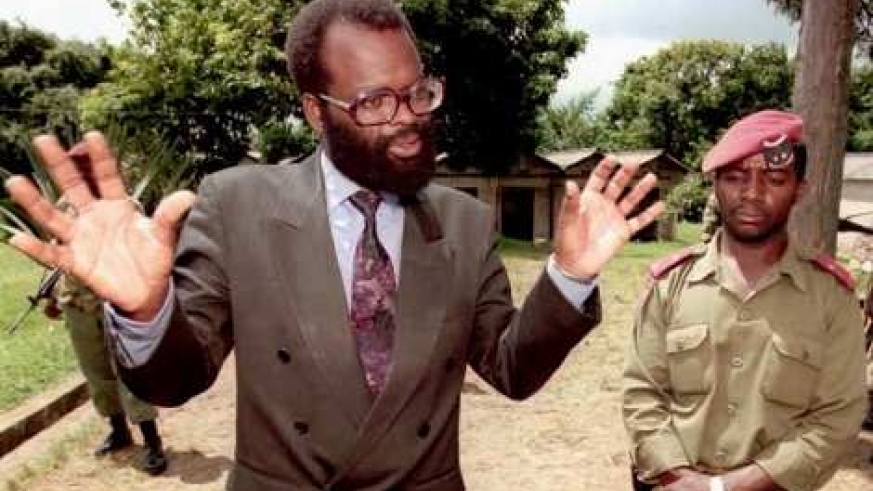 Jean Kambanda is a Rwandan former politician who served as the Prime Minister of Rwanda in the caretaker government from the start of the 1994 Rwandan genocide.
Born: October 19, 1955 (age 67 years), Gishamvu, Rwanda
Education: University of Rwanda
Previous office: Prime Minister of Rwanda (1994–1994)
Party: Republican Democratic Movement
Criminal status: Imprisoned in Mali
Date apprehended: 18 July 1997
Imprisoned at: Koulikoro Prison, Mali
He played a key role in the 1994 genocide in Rwanda, which resulted in the deaths of at least 500,000 people.
It was up to him to distribute weapons and oversee obstacles to identify and eliminate Hutus. All of the people who were still alive in the hospitals suffocated to death.
He was found guilty and given a life term in prison.